Regular price
$45.95 USD
Sale price
$39.95 USD
Unit price
per
Sale
Sold out
The world's #1 "zero bounce" 230° LED headlamp for perfect night vision anywhere, anytime
Now you can exercise, explore, camp, work, repair, read and more with the world's top rated headlamp in 2022!
The NightBuddy™ 230° headlamp offers an unrivalled field of light for wide illumination in any situation. With a "zero bounce" design, it's the headlamp that's loved by night owls the world over. Turn it on with the wave of your hand and prepare to see and be seen at night like never before!
No more fumbling for a tin opener or lighter at 2am. No more erecting tents in the dark. The NightBuddy™ floods any campsite, cabin or tent with wide angle light and no more dead spots. Making camping more comfortable, stylish and practical than ever.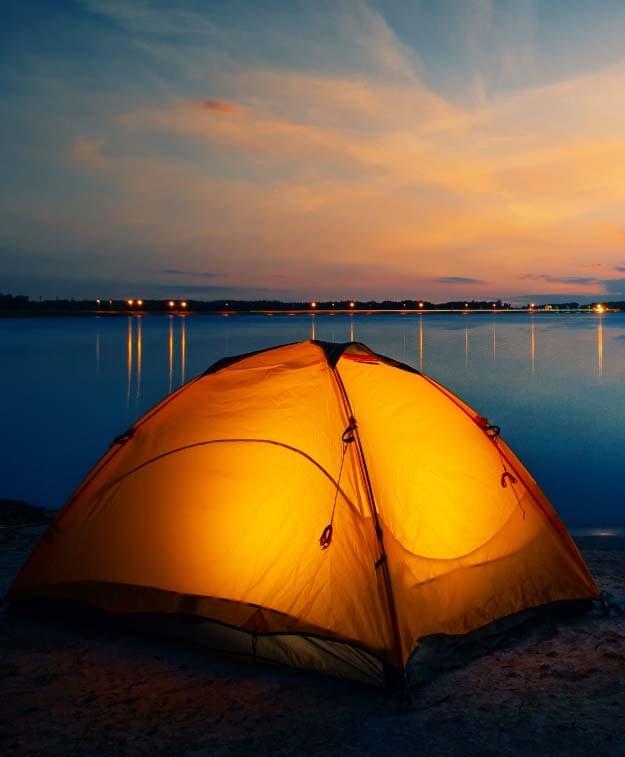 Stay safe while Exercising!
Whether you're hiking, exploring, jogging, cycling or even walking the dog, the NightBuddy™ helps you find your feet and makes sure vehicles can see you on the side of the road.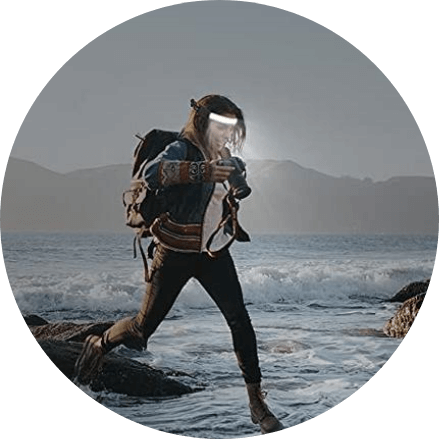 Make Light Work Of Car Repairs!
Changing a tire or dealing with a breakdown isn't fun in the day, but it's worse at night. Fix flat tyres faster. Get a good look under the hood. Find your phone in the dark. Be seen and safe while you wait on the roadside. The NightBuddy™ is your breakdown buddy.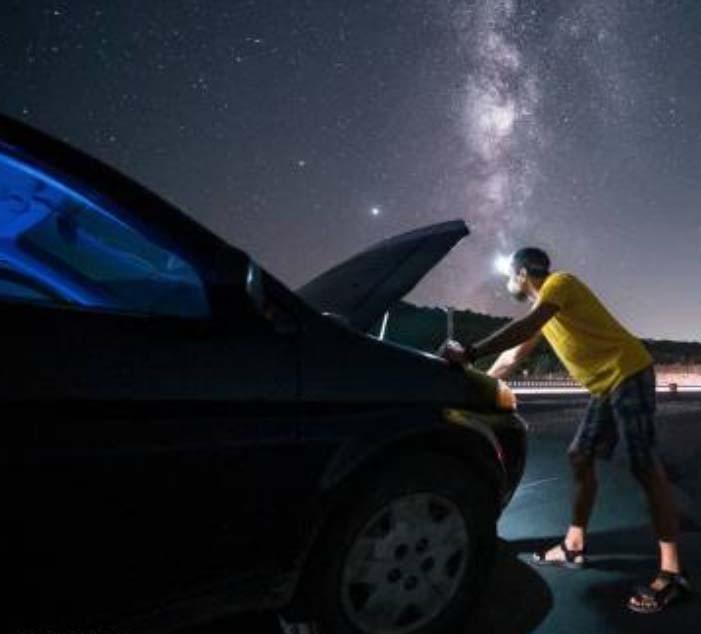 Say Goodbye To "bouncy" headlamps!
Tired of headlamps that bump and bounce, stick out, knock into things, or send a cone of light into the distance but not near your feet or to your side? The NightBuddy™ offers a powerful no-bounce design and side light for distance viewing. It's the headlamp that lights up your life!
Wave Sensor Turns The Lamp On And Off
Featuring a handy wave feature that allows you to turn the NightBuddy™ on and off with a wave. No more fumbling for the switch or taking both hands off the wheel/teddy bear/chocolate/dog,...
Adjustable headband for any size noggin
Fits perfectly on any helmet or head, big or small. The adjustable headband makes the NightBuddy™ snug, secure and stays in place no matter what you get up to in the dark.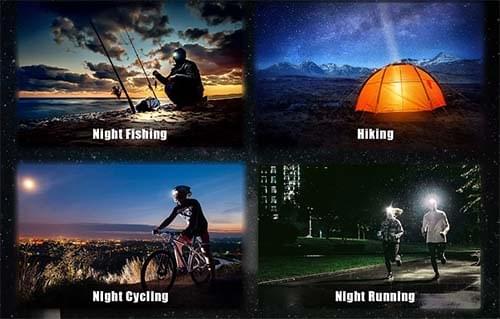 Pumping out a powerful 350 lumens from a rechargeable battery means you'll get the job done safely and without cables, chargers or power supplies. The headlamp lasts 3hrs on the brightest setting and 8hrs on the lowest. Need to recharge? Use the superfast USB Type C charger to fill up the juice ready for your next nighttime adventure.
Headlamps aren't just for seeing, they're for being seen too. The NightBuddy™ powerful light allows vehicles to see you when running, cycling, walking the dog or even if you're lost and they've sent a search party.
Package Inlcude
1 x NightBuddy™ Rechargeable Sensor LED Headlamp
View full details